affected by hip pain?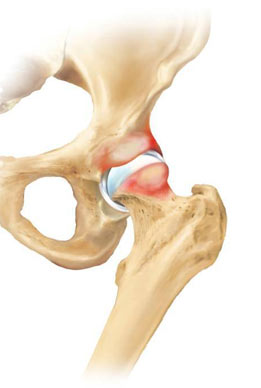 Until recently, the only thing limiting your active lifestyle was the number of hours in the day. Lately, however, instead of choosing between jogging or cycling, you're faced with the choice of enduring the hip pain you feel from these activities or refraining from physical activity completely. Even simple things like bending down to pick up your child or kneeling to enjoy time in your garden have become troublesome.
Almost as difficult as coping with these challenges is the fact that you are far too young to be faced with chronic hip pain. But in reality, a variety of hip conditions affect countless people under the age of 50. Traditionally, many of these conditions have gone untreated simply because practical treatment options were not available. This is no longer the case. If you have hip pain and/or discomfort (or related groin pain, which can often be a sign of problems with the hip joint), you should make an appointment to see your doctor.
triggers
top
Hip pain and/or discomfort (or related groin pain, which can often be a sign of problems with the hip joint), can be caused by many factors including sporting injuries, falls and family history. In addition to pain, symptoms which suggest there may be a problem with the hip include:
Being unable to sit down for more than 20 minutes at a time
Pain on standing-up from a seated position
the hip joint